This past Sunday, Ben was able to give Luke a baby blessing. (that will be the next post)
The opening hymn for the meeting was "America The Beautiful." My eyes filled with tears as I thought about how the inspiration for that song was received on Pikes Peak, in Colorado Springs.
Exactly two years ago, on the same week, William received his baby blessing during our last Sunday in our Colorado Springs ward. Pretty crazy. It is even more ironic, because these past few weeks, Colorado Springs has been in the front of my mind. The Waldo Canyon fire that has been raging there has occupied my thoughts, prayers, and heart.
Looking at the pictures of those beautiful mountains and foothills, and of the neighborhoods being destroyed literally made my heart break, and made the tears flow. Colorado Springs is the home of my heart, and it always will be. I still consider it home. I have had a lump in my throat and a pit in my stomach as I have followed the news of the fire and the devastation is has caused.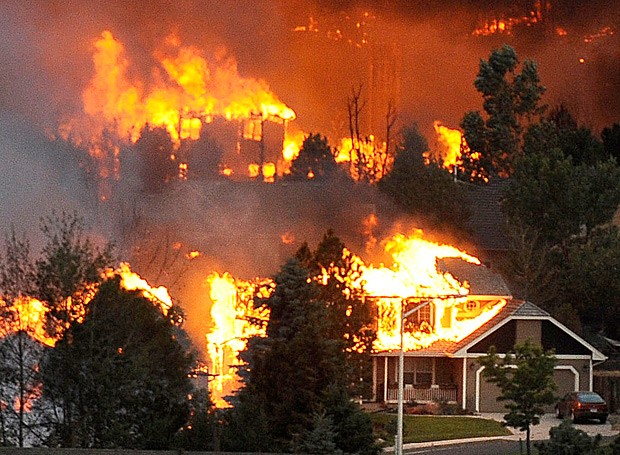 Looking at the pictures of the mountains that we hiked in, camped in, and loved, burning acre by acre is horrible. Not to mention all of the homes lost and lives effected in the community that we love so dearly. We have hiked a couple of times in Waldo Canyon itself. It is a beautiful place.
I have had to really dig deep into my faith this last little while, and continually remind myself of the the Lords will that we need to be here in Utah, and not in our beloved Colorado Springs. The move from there was one of the biggest tests of faith that Ben and I have ever endured. We had planned on making Colorado our permanent home. At times, I still have to dig deep and pray to the Lord for assurance that we need to be here.
We are happy here. Our children are absolutely thriving here (one of the biggest reasons I feel that we need to be here). We have great friends here. We are involved here. Ben has a great job here. We have done our best to jump in and make this home, and we have. We really do love Utah, our neighborhood, our friends and our ward here. Utah has a lot of things that give it a bad reputation, and a lot of people that don't live here think they know what it is like and judge it (I hate to admit it, but we sure did), but to be honest, it is a great place, and those rumors really aren't true, at least here in Herriman. We have learned that you really should live in a place, before deciding what it is like and judging it.
I guess, I have just had to regroup this past little while again, and pull into my faith in the Lords hand in our lives, and believe that He knows what is best for us. He blesses us when we follow His will, even when we don't know why we are asked to do hard things. We will visit Colorado Springs often, and we will always be so grateful for our experiences and friendships there. We will continue to love life, love Utah, and find joy in the journey. There are just times when I have to sit back and say, "Oh beautiful Colorado, how I miss you."